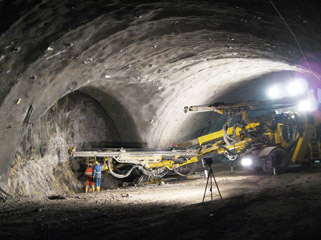 The Roppen tunnel between Innsbruck and Landeck in Austria was made safer by the construction of the second tube. The 5,069 meter long tunnel was driven conventionally.
Read more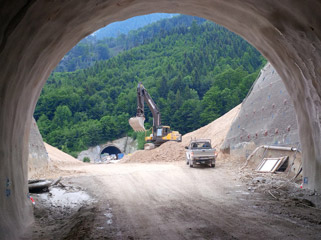 Klaus Tunnel String 2nd Tubes Lots 4+5
Austria
The extension of the Klaus tunnel string with the 2nd tubes on the A9 Pyhrn motorway in Austria means the end of oncoming traffic and thus provides better safety for 18,000 drivers per day.
Read more