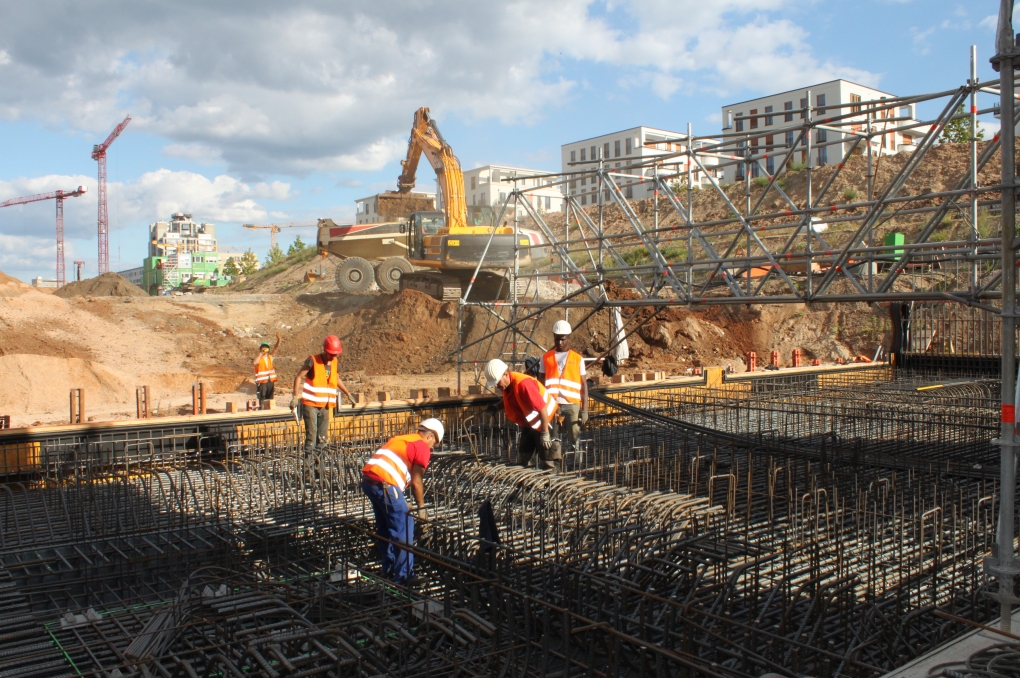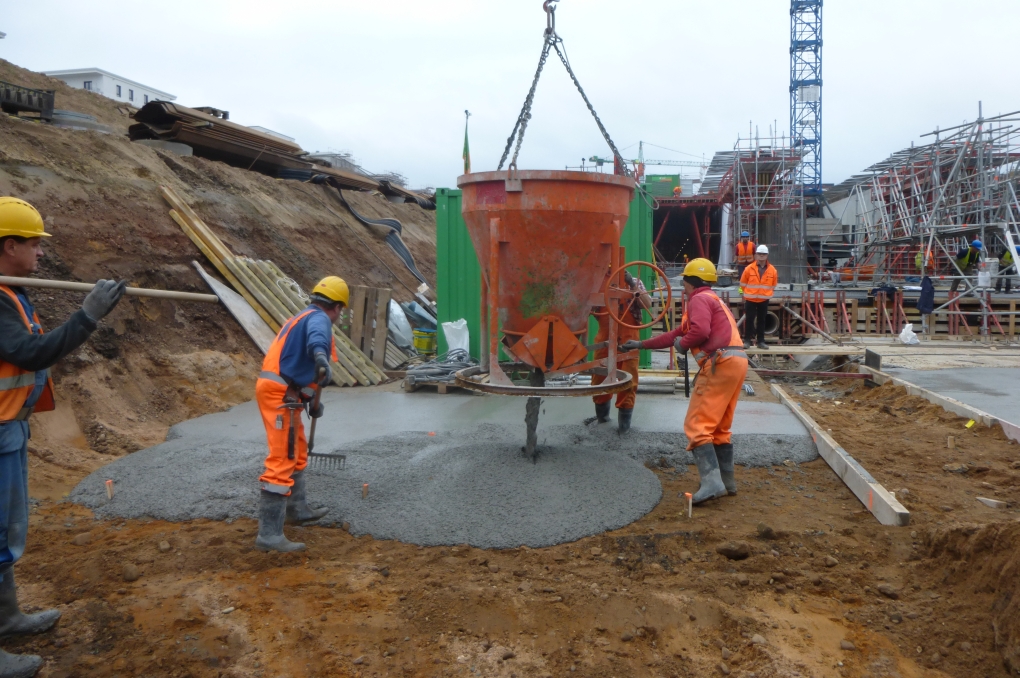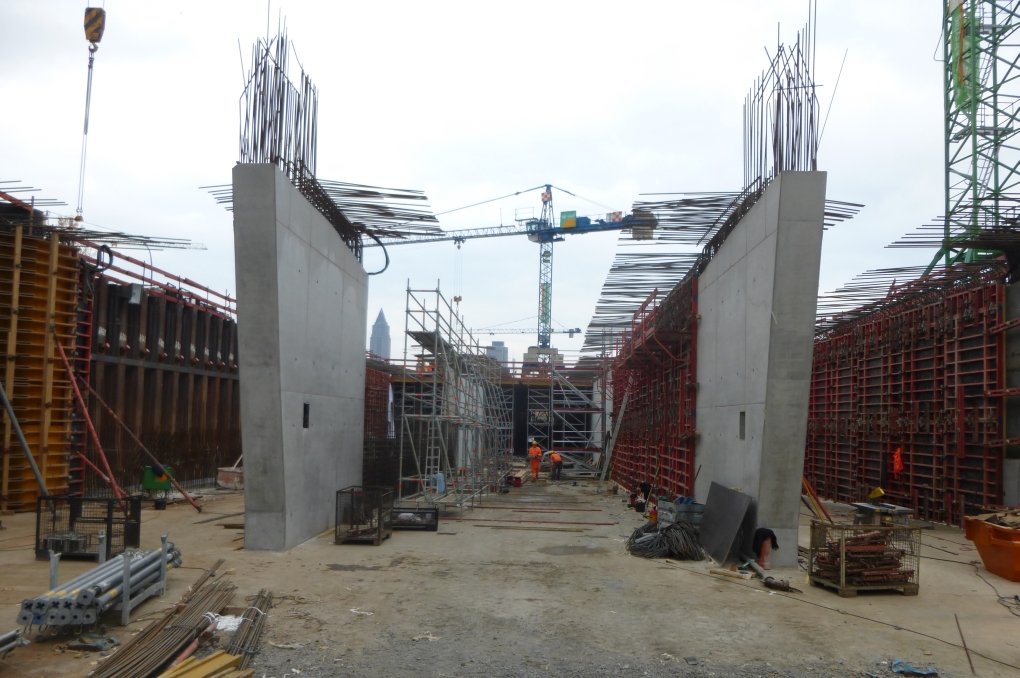 Start for the Europagarten Tunneln
Useable space is a rare commodity in German metropolises. In Frankfurt am Main the closure of the former main freight train station offered the unique opportunity to develop the new "Europaviertel" quarter in the city centre. The Europagarten Tunnel is being built by Wayss & Freytag Ingenieurbau, Area Centre, in a joint venture.
The tunnel, situated in the heart of the new quarter, is destined for use as both a road and railway tunnel. As part of the main traffic artery "Europa-Allee", the tunnel runs under the six hectare large "Europagarten". Within a green, ecologically oriented city, this park is designed as an "urban park of the future". By relocating the traffic into the tunnel, a continuous green area is created. This park will provide a meeting place and space for recreation as well as being a green lung and cold air corridor for the approx. 40,000 people who are going to live and work here.
aurelis Asset GmbH, represented by aurelis Real Estate GmbH & Co. KG in Eschborn, is the client of this project. The covered tunnel section being built is 395 m long and consists of three separate tunnel tubes. This contract comprises the construction of a tunnel with tunnel portals, service buildings and adjacent retaining walls, the road works as well as equipment for operation and traffic of the two outer tubes for individual motor car traffic. The contract value (W&F share) is approx. 21 m €.
Completion of the tunnel and handover to the municipality of Frankfurt is planned for August 2016.