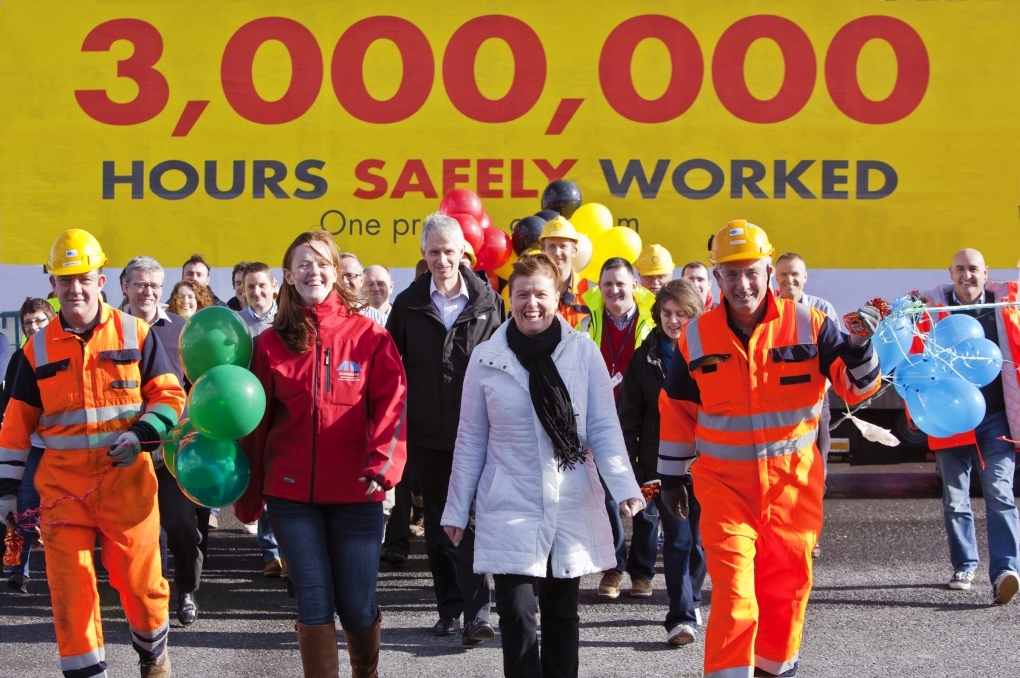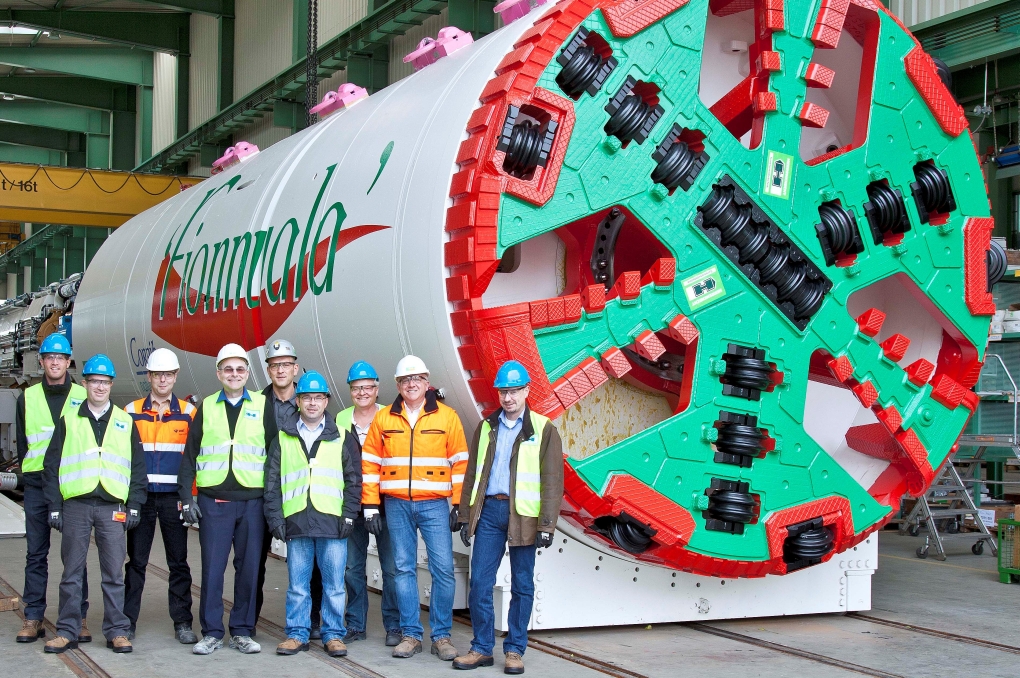 Wayss & Freytag Ingenieurbau, Area Tunnelling, in a joint venture, built a 4,900 m long tunnel for a gas pipeline under Sruwaddacon Bay for the client Shell E&P Ireland Limited. The tunnel has a light diameter of 3.50 m. Not only the gas pipeline was installed in this tunnel, but also control cables, a water pipe and an empty pipe in which a further gas pipeline might be installed. Afterwards the tunnel was backfilled.
The tunnel boring machine for the Corrib Pipeline tunnel project was named "Fionnuala". The launching ceremony took place at the Corrib Onshore Pipeline project site in Aughoose, County Mayo, Ireland. The hydroshield TBM "Fionnuala", with a shield diameter of 4.24 m, reached its target at the target shaft spot on May 19 at 5 pm. The tunnel drive started in the beginning of 2013 at the start shaft in Aughoose and while crossing the 4.9 km long section under Sruwaddacon Bay both the TBM and the tunnel team had to meet all kinds of challenges. On the first approx. one kilometre long section the geology proved to be very abrasive, which required extensive tool replacement under compressed air. This was followed by a loose soil section in which Fionnuala picked up speed and finally successfully coped with the last 500 m, again rock. On May 21, the 4062nd and at the same time last ring was installed.
During the 2015 Tunnelling Awards, the International Tunnelling Association (ITA), with its head office in Geneva, awarded the Corrib Tunnel project the prize for best environmental initiative of the year. Originally, it was planned to run the gas pipeline above ground along the edge of the bay. However, to minimize the impact both on the environment and on the inhabitants, Shell decided in favour of the tunnel solution. Even during site installation, greatest possible attention was paid to the protection of the environment; e.g. with regard to limited heights, colours chosen and especially measures for the protection of birds.