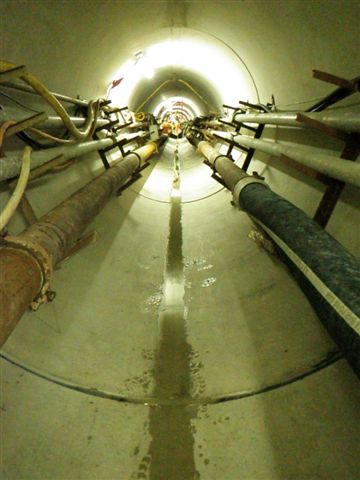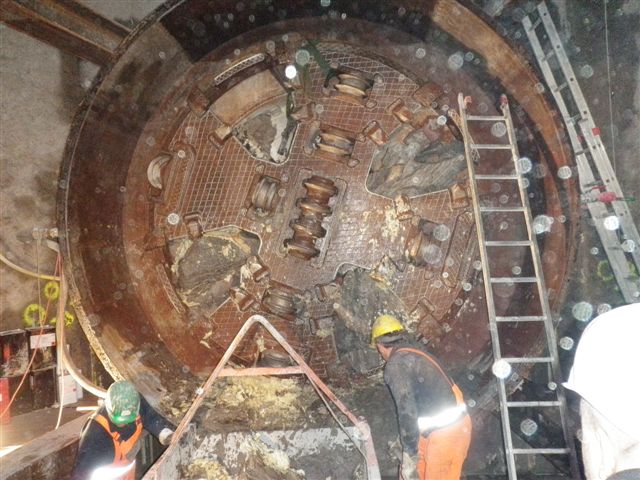 Central Service Tunnel for the Large Lock of the Kiel Canal Locks, Brunsbüttel, Germany
The Kiel Canal is the most heavily frequented artificial waterway in the world. Up to 45,000 vessels pass through this canal every year, most of which go through the two lock chambers of the double locks at the western end of the Kiel Canal, which were opened to traffic in 1895 and 1914.
Due to a substantial increase in traffic and because the lock chambers were in need of repair, the construction of an additional - the fifth - lock chamber became necessary.
In preparation for the construction of this lock chamber a new service tunnel for cables and pipelines was built underneath the locks without disrupting the vessel traffic. The service tunnel with an internal diameter of 2.20 m and a length of approx. 450 m was constructed using the pipe jacking technique. A specially designed AVN 2000D machine was used to drive the tunnel. The tunnel invert is situated approx. 35 m below ground surface level.
The project also comprises the construction of 5 shafts with an average depth of 35 m, including the launching and reception shaft for the AVN machine. Most of the shafts were built using the diaphragm wall method.